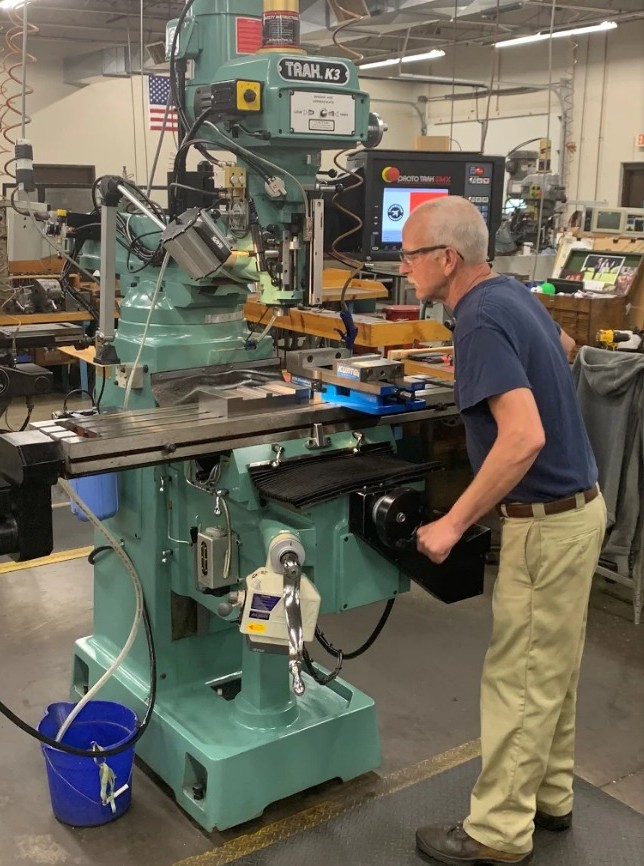 When the Pandemic began, one of our customers obtained a contract to design a machine that assembles needles. B & B was asked to work overtime to manufacture parts for this machine in an expedited time frame. We machined the parts through our manual machines, Lathes and ProtoTraks and then ran them through our CNC Machines. Many of these parts also required Surface, ID/OD grinding due to the tight tolerances. These parts would head to our Quality Control Department to be inspected on our CMM and to be assembled into various small sub-assemblies. Due to B & B Tool's response, our customer met their tight deadline and was awarded with orders for 2 More Machines. We are proud to contribute to the production of these machines that we're 100% made in the USA!
Commitment to quality is a never-ending process of continuous improvement for all B&B Tool employees and management.
In our quest for the highest quality performance, B&B Tool is continually raising its standard for precision and accuracy. B&B Tool's goal is to achieve total customer satisfaction to deliver error-free competitive products on time, with service second to none. To ensure this standard of quality, B&B Tool has added a Brown & Sharpe Coordinated Measuring Machine (CMM) Gage 2000, 18" x 20" table, and a Brown & Sharpe Electronic Height Gage Micromite 600, 24" Height capacity.